Self-Censorship: Where The Real Damage Is Being Done
Decorated Silver Star Veteran, POW Sentenced to 7 Years for a Gun He Bought 40 Years Ago
Facebook Deletes Disabled Vet's Pages — After Taking $300,000 in Advertising
State Department provided 'clearly false' statements to derail requests for Clinton docs, 'shocked' federal judge says
Police Charge a 12-Year-Old Rapper With Felony After Mall Confrontation Over Selling His Own CDs
Stossel: Libertarian Larry Sharpe Brings New Ideas to New York
Dear God, Hillary Clinton. Please, Just Go.
Mexico dispatches two Boeing 727s full of federal police officers to intercept migrant caravan from Honduras heading to the US....
stop this onslaught - and if unable to do so I will call up the U.S. Military and CLOSE OUR SOUTHERN BORDER!
High School Girls Admitted to Making False Sexual Assault Accusations Against a Male Student Because They 'Just Don't Like Him'
Newly Released Video Challenges Cop's Story in Shooting of Autistic Teen
'To Kill a Mockingbird' performance canceled again at Shorewood HS; boy in custody
'Golfcart Gail' calls cops on black dad at his kid's soccer game
You Want to Make America Great Again? Start by Making America Free Again
YouTube users question sanity, reality as service goes dark worldwide (YouTube DOWN, gone)
Trump voter begs for forgiveness: 'Sorry I voted for him -- I've enabled this monster'
Ben Shapiro Explains Socialism in 2 Minutes
Creepy Porn Lawyer slam dunked by Trump in Federal court
Feds raise rate 6 times under Trump but once/twice under Obama
'I Stand for the Flag, I Kneel at the Cross': PA Dem Forced to Resign After Facebook Posts Deemed Offensive
Warren's DNA test mocked, as GOP cites study showing average Native-American link could be stronger
Warren Releases DNA Results, Challenges Trump Over Native American Ancestry
Did Saudis, CIA Fear Khashoggi 9/11 Bombshell?
Portland citizens jeer cowardly anarchists, cheer police! (short version)
With the Saudis, Trump Shows Timidity
Four Democrats Caught in Voter Fraud Ring Targeting Seniors in Fort Worth
'YOU'RE FREE, MAN!' Somalian whose deportation from UK was stopped by outraged Heathrow passengers revealed as gang-rapist who attacked teen girl
Police seeking person who put googly eyes on historic Georgia statue
Antifa mob that should be shot and killed on site
Ford Just Came To Trump' Defense & Destroyed Fake News Media & Their Lies: Tariffs & Their Layoffs
Trident Juncture 2018 Is About to Kick Off: NATO's Big War Games Near Russia's Borders Never End
Who Runs Bartertown? (Perpetual Taxes on Property)
'The president of a country should not publicly ridicule a woman who courageously comes forward': Anal Clooney skips royal wedding to take a hit at Trump at Pennsylvania women's conference
Christine Blasey Ford's bogus 'bravery' award nomination
War on Choice: UK Government Sets 'Calorie Cap' for Pizzas, Burgers… Even Soup
Good bye ... NFL --- been good knowing you.
Donald Trump Defends Medicare, a Socialist Program, from the Threat of Socialism
I'm at the Trump rally in Warren County Ohio
Libertarian and Police Accountability Pages Deleted in Facebook Purge
US Openly Threatens Russia with War: Goodbye Diplomacy, Hello Stone Age
Trump Signs Landmark Music Bill Into Law
Swedish media try to cover up gang rape of girl by 'Muslim migrants' – Facebook censored posts as well
No Charges for Grandpa Who Shot an Officer on His Property to Protect His Grandkids
The Last Rebels: 25 Things We Did as Kids That Would Get Someone Arrested Today
Fleetwood Mac Guitarist Sues Bandmates for Kicking Him Out of the Group
Rockland County man arrested for building 200-pound bomb, plotting to detonate it in DC on election day
London: 423 new mosques, 100 Shariah courts, more than in many Muslim countries
---
Status: Not Logged In; Sign In
How To
See other How To Articles
Title: Kansas: Feigned Concern Does Not Justify Traffic Stop
Source: The Newspaper
URL Source: http://www.thenewspaper.com/news/48/4853.asp
Published: Dec 15, 2015
Author: The Newspaper
Post Date: 2015-12-16 10:54:46 by Deckard
Keywords: None
Views: 462
Comments: 1

Kansas Court of Appeals says cops cannot stop cars by pretending to be concerned about the welfare of the driver.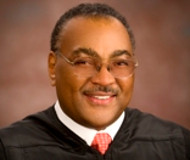 Police must not pretend to "help" motorists in order to write a ticket or make an arrest, the state Court of Appeals said Friday. A three-judge panel used the case of Carlos Eduardo Martinez Morales to send a message to law enforcement by affirming a lower court judge's decision to set Morales free.

It was around 2:30 in the morning on November 22, 2014 when Reno County Sheriff's Department Deputy Travis Vogt spotted Morales parked on the side of K-96 highway. The lawman's suspicions were aroused because it was a rural area and the car's lights were on. As Deputy Vogt approached, Morales stepped on the brakes and prepared to leave. Deputy Vogt hit his emergency lights to keep that from happening, even though Morales had not violated any laws.

Deputy Vogt walked up to Morales and asked whether "everything was okay." The officer claimed he smelled alcohol and had the man perform two sobriety tests. Morales passed one and failed the other. He was charged with driving under the influence of alcohol (DUI), but the trial judge threw out the evidence gathered as a result of the traffic stop because the judge did not believe it was really a "welfare check" as the deputy claimed.

"It's our department's job to check on any vehicles that are either parked along side of the roadway, abandoned, basically to check to make sure if they are occupied, everything is okay, they're not having mechanical problems," Deputy Vogt testified. "If a vehicle is out in this area, you know, out in, in a rural area like that, to make sure they're not stolen or, or a part of some other crime that we would get a hit off of by running the tag, something like that."

Here, the car was clearly not abandoned, but the deputy did run the license plate to check whether it was stolen. This, the appellate court concluded, was proof that this was an investigation, not a safety stop. The three-judge panel quoted a lengthy story to make the point that this was unacceptable.

"The fallacy of letting officers masquerade an investigatory stop as a public safety stop is perhaps better answered by logic than by legal precedent," Judge Henry W. Green Jr wrote for the court. "An example of this is a story told of President Abraham Lincoln during his days as a trial lawyer. Lincoln is credited with cross-examining a witness in the following way:

"'How many legs does a horse have?'
"'Four,' said the witness.
"'Right', said Abe.
"'Now, if you call the tail a leg, how many legs does a horse have?'
"'Five,' answered the witness.
"'Nope,' said Abe, 'callin' a tail a leg don't make it a leg.'"

So police in Kansas may not justify an investigatory stop by calling it a public safety stop. A copy of the ruling is available in a 220k PDF file at the source link below.

Source:
Kansas v. Morales (Court of Appeals, State of Kansas, 12/11/2015) (2 images)
Post Comment Private Reply Ignore Thread
---
Top

•

Page Up

•

Full Thread

•

Page Down

• Bottom/Latest
#1. To: Deckard (#0)
Those judges better not have a heart attack in their car. No cop will pull over to help. Probably a good thing.
A side note: Do you know how Ted Bundy was caught (the first time)?
misterwhite posted on 2015-12-16 11:20:24 ET Reply Trace Private Reply
---
Top • Page Up • Full Thread • Page Down • Bottom/Latest