Trump Rant on Fox and Friends ( This is rather cringe inducing)
HILLARY'S MONEY LAUNDERING SCHEME
Harry Reid Claims Republicans Have 'Decimated' Federal Government
Chicago Is Trying to Pay Down Its Debt by Impounding Innocent People's Cars
Iran's Khamenei urges Muslim nations to unite against U.S.: state TV
Did North Korea kill off its own nuclear testing capability?
Migrant 'caravan' at U.S.-Mexico border prepares for mass crossing
The 9/11 Commission Didn't Believe the Government … So Why Should We?
Shocker! American Steel Prices Spiked in April. Hmm, I wonder why....
Staff replace traditional analogue clocks with digital ones in exam halls… because pupils can't tell the time
Citing 'Conclusive Evidence' of Explosives, Families of Victims File Petition to Re-Open 9/11 Investigation
Are Cop-Assisted Promposals Charming or Alarming?
Is Russia Sponsoring Terrorism?
7 Forces Driving America Toward Civil War
FDA Approves Use Of Marijuana Derived CBD Drug For Epilepsy On Eve Of 4-20
Cops Accost Pro-2nd Amendment Parkland Survivor Over Gun Range Photos
Is the U.S. Government Evil? You Tell Me
Cops Knock Man Off Bicycle, Then Make Up Charges and Arrest Him to Justify It
Calexit gets go-ahead to start collecting signatures
Uranus Smells Like Rotten Eggs
Suicide of the West HOW THE REBIRTH OF TRIBALISM, POPULISM, NATIONALISM, AND IDENTITY POLITICS IS DESTROYING AMERICAN DEMOCRACY By JONAH GOLDBERG s
Total Control: New Measures Toward Global Totalitarianism
Civic Anarchism and Statism: I Believe in the State
'A Man Without Courage': Dershowitz Slams Comey for Leaking Trump Memos
Comey, the memos and the question of what's classified
The 10 Highest BACs Ever Recorded (You are supposed to be dead at 0.4)
Woman fined $500 for saving free Delta Air Lines apple
Under attack, the FBI becomes a partisan battleground
Dad, Why Do I Have To Go To School?
Michigan town's feud over military gear gets ugly
Democrats are getting desperate as Mueller stalls
Entire County Refuses to Obey New Gun Control Law, Declares Itself Gun Owner Sanctuary
Body Cam Shows Cops Never Got Out of Car to Look for Trapped Boy as He Died Right By Them
Penn State's 98-Year-Old Outing Club Is No Longer Allowed to Go Outside
14 Years Ago, Pat Tillman Was Killed and Gov't Covered Up the Truth to His Death to Sell War
Strange Sounds in the Sky 2018
Strange Sounbds in the Sky 2018
Why I Won't Read James Comey's Book
The Sequel on The Conservative Cave on 22 Apr 2018
Hundreds of Muslims from Bangladesh breaching US border at Laredo, Texas
Revealed: Robert Mueller's FBI Repeatedly Abused Prosecutorial Discretion
Mitt Romney fails to secure Utah GOP nomination, will face primary
Giuliani Looks To Swiftly End Mueller's Investigation
Man makes pipe-guns from scrap, sells them to gun "buyback" program for $300
Rocket Man no more: North Korea suspending nuclear and ICBM testing
Meanwhile in Sweden: Shootings And Grenade Attacks Are So Common, the Media Doesn't Bother to Report Them Anymore (VIDEO)
Interview With Boy In 'Chemical Attack' Video: 'We Didn't See Any Chemical Attack Symptoms'
The Comey Memos Read Like The Diary Entries Of A Young Teenager
The Democratic (Democrat-Communist) Party filed a lawsuit alleging a conspiracy by Russian officials, the Trump campaign and Wikileaks to damage the Clinton campaign
---
Status: Not Logged In; Sign In
How To
See other How To Articles
Title: Kansas: Feigned Concern Does Not Justify Traffic Stop
Source: The Newspaper
URL Source: http://www.thenewspaper.com/news/48/4853.asp
Published: Dec 15, 2015
Author: The Newspaper
Post Date: 2015-12-16 10:54:46 by Deckard
Keywords: None
Views: 422
Comments: 1

Kansas Court of Appeals says cops cannot stop cars by pretending to be concerned about the welfare of the driver.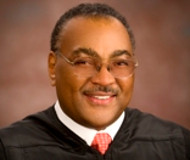 Police must not pretend to "help" motorists in order to write a ticket or make an arrest, the state Court of Appeals said Friday. A three-judge panel used the case of Carlos Eduardo Martinez Morales to send a message to law enforcement by affirming a lower court judge's decision to set Morales free.

It was around 2:30 in the morning on November 22, 2014 when Reno County Sheriff's Department Deputy Travis Vogt spotted Morales parked on the side of K-96 highway. The lawman's suspicions were aroused because it was a rural area and the car's lights were on. As Deputy Vogt approached, Morales stepped on the brakes and prepared to leave. Deputy Vogt hit his emergency lights to keep that from happening, even though Morales had not violated any laws.

Deputy Vogt walked up to Morales and asked whether "everything was okay." The officer claimed he smelled alcohol and had the man perform two sobriety tests. Morales passed one and failed the other. He was charged with driving under the influence of alcohol (DUI), but the trial judge threw out the evidence gathered as a result of the traffic stop because the judge did not believe it was really a "welfare check" as the deputy claimed.

"It's our department's job to check on any vehicles that are either parked along side of the roadway, abandoned, basically to check to make sure if they are occupied, everything is okay, they're not having mechanical problems," Deputy Vogt testified. "If a vehicle is out in this area, you know, out in, in a rural area like that, to make sure they're not stolen or, or a part of some other crime that we would get a hit off of by running the tag, something like that."

Here, the car was clearly not abandoned, but the deputy did run the license plate to check whether it was stolen. This, the appellate court concluded, was proof that this was an investigation, not a safety stop. The three-judge panel quoted a lengthy story to make the point that this was unacceptable.

"The fallacy of letting officers masquerade an investigatory stop as a public safety stop is perhaps better answered by logic than by legal precedent," Judge Henry W. Green Jr wrote for the court. "An example of this is a story told of President Abraham Lincoln during his days as a trial lawyer. Lincoln is credited with cross-examining a witness in the following way:

"'How many legs does a horse have?'
"'Four,' said the witness.
"'Right', said Abe.
"'Now, if you call the tail a leg, how many legs does a horse have?'
"'Five,' answered the witness.
"'Nope,' said Abe, 'callin' a tail a leg don't make it a leg.'"

So police in Kansas may not justify an investigatory stop by calling it a public safety stop. A copy of the ruling is available in a 220k PDF file at the source link below.

Source:
Kansas v. Morales (Court of Appeals, State of Kansas, 12/11/2015) (2 images)
Post Comment Private Reply Ignore Thread
---
Top

•

Page Up

•

Full Thread

•

Page Down

• Bottom/Latest
#1. To: Deckard (#0)
Those judges better not have a heart attack in their car. No cop will pull over to help. Probably a good thing.
A side note: Do you know how Ted Bundy was caught (the first time)?
misterwhite posted on 2015-12-16 11:20:24 ET Reply Trace Private Reply
---
Top • Page Up • Full Thread • Page Down • Bottom/Latest