Full transcript of Chris Wallace's interview in Helsinki with Russian president Vladimir Putin, as supplied by Fox News.
Chris Wallace interviews Russian President Vladimir Putin
Once Again, President Trump Is Magnificently Right—This Time About Russia
McCain rips Trump: 'One of the most disgraceful performances by an American president in memory'
Trump condemned as treasonous after press conference with Putin
How Everything is Racist, And You're a Terrible Person
The big influence of 'Big Pink'
Documents Reveal Two US Soldiers Overheard Plot To Kill JFK—and Were Committed After Reporting It
Fox's Perino: Strzok marriage questions by GOP lawmaker 'felt like a public lynching (Relly? I don't think so, Dana!'
Trump: Strzok's testimony 'a disgrace to our country'
Trump Is Right: Mueller's Latest Indictment Suggests He's Conducting A Witch Hunt
Constitutional Conservatives Fail the Drug Test
A collision of views as Bath Township calls artist's work 'junk,' heads to court
How Elected Libertarians Are Making the World More Free
The fundamental contradiction of libertarianism
Dinosaur and man walking together
You're killin' me, Smalls. 'The Sandlot' celebrates 25th anniversary
Massachusetts police officer killed after attacked with rock, shot with own gun, officials say
Mike Rowe Responds to Critics Who Don't Like His Move to Christian TV Network
Police: Richmond homeowner shoots intruder several times (San Francisco)
Internet Trolls Really Are Psychos
Adam Smith to Richard Spencer: Why Libertarians turn to the Alt-Right
Libertarians' reality problem: How an estrangement from history yields abject failure
Family Calls for Help with Suicidal Child, Cops Show Up and Kill Him
Jury Nullifies Georgia Weed Law, Finds Man Not Guilty Despite Admittedly Growing Marijuana
Former Clinton White House Staffer: It's 'Tempting to Beat the Crap out of Rand Paul'
Reality vs Fantasy: President Trump warns Europe is 'losing its culture' by allowing 'millions and millions' of migrants, PM Theresa May praises their' fantastic contribution'
NATO's Problem Is that Europeans Won't Fight
Trump isn't attacking NATO. He's strengthening it.
North Carolina Scientist Proposes Using Cannabis to Combat Invasive Species
Libertarians on Liberty's Post suppress dissent – Sad.
Why Internet Libertarians are becoming Fascists
Julian Assange, CrowdStrike, and the Russian Hack That Wasn't
Open Question: What is a Christian Libertarian?
Pakistan Hacked the DNC Server and Maybe Hillary's Illegal Server Too
Indiana has spent over $20 million on cleanup of failed Pence family gas stations
New Mueller indictment reveals that a congressional candidate requested stolen documents from Russian hackers in 2016
New Trump Range Rover promo video with the Queen
The Short, Unhappy Life of a Libertarian Paradise
Let's be honest, America: Dogs are parasites, not man's best friend
Meet The Air Force's $1200 Cup Of Coffee
Rosenstein Delivers Indictments For 12 Russians – Then Buries in Lock-box of DOJ National Security Division…
This Honda lawn mower will go 150 mph
Cop Who Declined to Help Puerto Rican Woman Being Harassed for 'Un-American' T-Shirt Resigns
Man Arrested for DUI Tells Cops He Only Drank at Stop Signs, Not While Driving: Police
An Arizona Lawmaker Thought Speeding Was OK Because of His Legislative Immunity
---
Status: Not Logged In; Sign In
How To
See other How To Articles
Title: Kansas: Feigned Concern Does Not Justify Traffic Stop
Source: The Newspaper
URL Source: http://www.thenewspaper.com/news/48/4853.asp
Published: Dec 15, 2015
Author: The Newspaper
Post Date: 2015-12-16 10:54:46 by Deckard
Keywords: None
Views: 435
Comments: 1

Kansas Court of Appeals says cops cannot stop cars by pretending to be concerned about the welfare of the driver.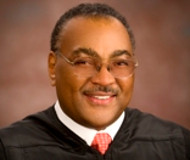 Police must not pretend to "help" motorists in order to write a ticket or make an arrest, the state Court of Appeals said Friday. A three-judge panel used the case of Carlos Eduardo Martinez Morales to send a message to law enforcement by affirming a lower court judge's decision to set Morales free.

It was around 2:30 in the morning on November 22, 2014 when Reno County Sheriff's Department Deputy Travis Vogt spotted Morales parked on the side of K-96 highway. The lawman's suspicions were aroused because it was a rural area and the car's lights were on. As Deputy Vogt approached, Morales stepped on the brakes and prepared to leave. Deputy Vogt hit his emergency lights to keep that from happening, even though Morales had not violated any laws.

Deputy Vogt walked up to Morales and asked whether "everything was okay." The officer claimed he smelled alcohol and had the man perform two sobriety tests. Morales passed one and failed the other. He was charged with driving under the influence of alcohol (DUI), but the trial judge threw out the evidence gathered as a result of the traffic stop because the judge did not believe it was really a "welfare check" as the deputy claimed.

"It's our department's job to check on any vehicles that are either parked along side of the roadway, abandoned, basically to check to make sure if they are occupied, everything is okay, they're not having mechanical problems," Deputy Vogt testified. "If a vehicle is out in this area, you know, out in, in a rural area like that, to make sure they're not stolen or, or a part of some other crime that we would get a hit off of by running the tag, something like that."

Here, the car was clearly not abandoned, but the deputy did run the license plate to check whether it was stolen. This, the appellate court concluded, was proof that this was an investigation, not a safety stop. The three-judge panel quoted a lengthy story to make the point that this was unacceptable.

"The fallacy of letting officers masquerade an investigatory stop as a public safety stop is perhaps better answered by logic than by legal precedent," Judge Henry W. Green Jr wrote for the court. "An example of this is a story told of President Abraham Lincoln during his days as a trial lawyer. Lincoln is credited with cross-examining a witness in the following way:

"'How many legs does a horse have?'
"'Four,' said the witness.
"'Right', said Abe.
"'Now, if you call the tail a leg, how many legs does a horse have?'
"'Five,' answered the witness.
"'Nope,' said Abe, 'callin' a tail a leg don't make it a leg.'"

So police in Kansas may not justify an investigatory stop by calling it a public safety stop. A copy of the ruling is available in a 220k PDF file at the source link below.

Source:
Kansas v. Morales (Court of Appeals, State of Kansas, 12/11/2015) (2 images)
Post Comment Private Reply Ignore Thread
---
Top

•

Page Up

•

Full Thread

•

Page Down

• Bottom/Latest
#1. To: Deckard (#0)
Those judges better not have a heart attack in their car. No cop will pull over to help. Probably a good thing.
A side note: Do you know how Ted Bundy was caught (the first time)?
misterwhite posted on 2015-12-16 11:20:24 ET Reply Trace Private Reply
---
Top • Page Up • Full Thread • Page Down • Bottom/Latest