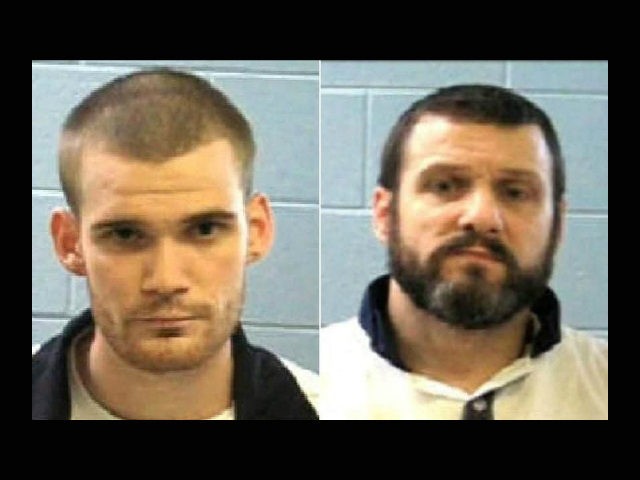 Inmates suspected of killing two Georgia correctional officers were captured on Thursday after two armed homeowners cornered them and held them for police.
The Atlanta Journal-Constitution reported that the two correctional officers were shot Tuesday morning. The suspects, 24-year-old Ricky Dubose and 43-year-old Donnie Russell Rowe, were prison inmates who overpowered the officers, then allegedly shot them to death.
A national manhunt followed.
CNN reports that Dubose and Rowe allegedly stole numerous cars after escaping. They also allegedly "robbed two homes, tied up and terrorized an elderly couple."
On Thursday, Dubose and Rowe crashed a stolen vehicle after a high-speed chase with police. They escaped on foot and were trying to steal another car from a home in central Tennessee when the homeowner discovered them.
The homeowner called his neighbor, and he and his neighbor grabbed guns and chased the fugitives down. Dubose and Rowe had no way to fight back because they lost their guns when crashing during the police chase. They surrendered to the homeowners, and police took them into custody.
AWR Hawkins is the Second Amendment columnist for Breitbart News and host of Bullets with AWR Hawkins, a Breitbart News podcast. He is also the political analyst for Armed American Radio. Follow him on Twitter: @AWRHawkins. Reach him directly at awrhawkins@breitbart.com.
(1 image)