Title: Porn king Larry Flynt offers $10 million cash in writing to anyone with the goods to take down POTUS
Source: BPR
URL Source: http://www.bizpacreview.com/2017/10 ... anyone-goods-take-potus-548365
Published: Oct 14, 2017
Author: Tom Tillison
Post Date: 2017-10-14 10:10:14 by IbJensen
Keywords: None
Views: 246
Comments: 15

Few things better expose the fanaticism of the Trump Derangement Syndrome crowd than a porn king offering $10 million for the goods on President Donald Trump.
Larry Flynt, the 74-year-old creator of Hustler Magazine, appears to be offering a $10 million reward "for information leading to the impeachment and removal from office of Donald J. Trump."
…with a staggering $500 million net worth, the offer is little more than pocket change for him.
The hefty reward was announced in a statement from Flynt that was tweeted by Fox Business News reporter Liz Claman: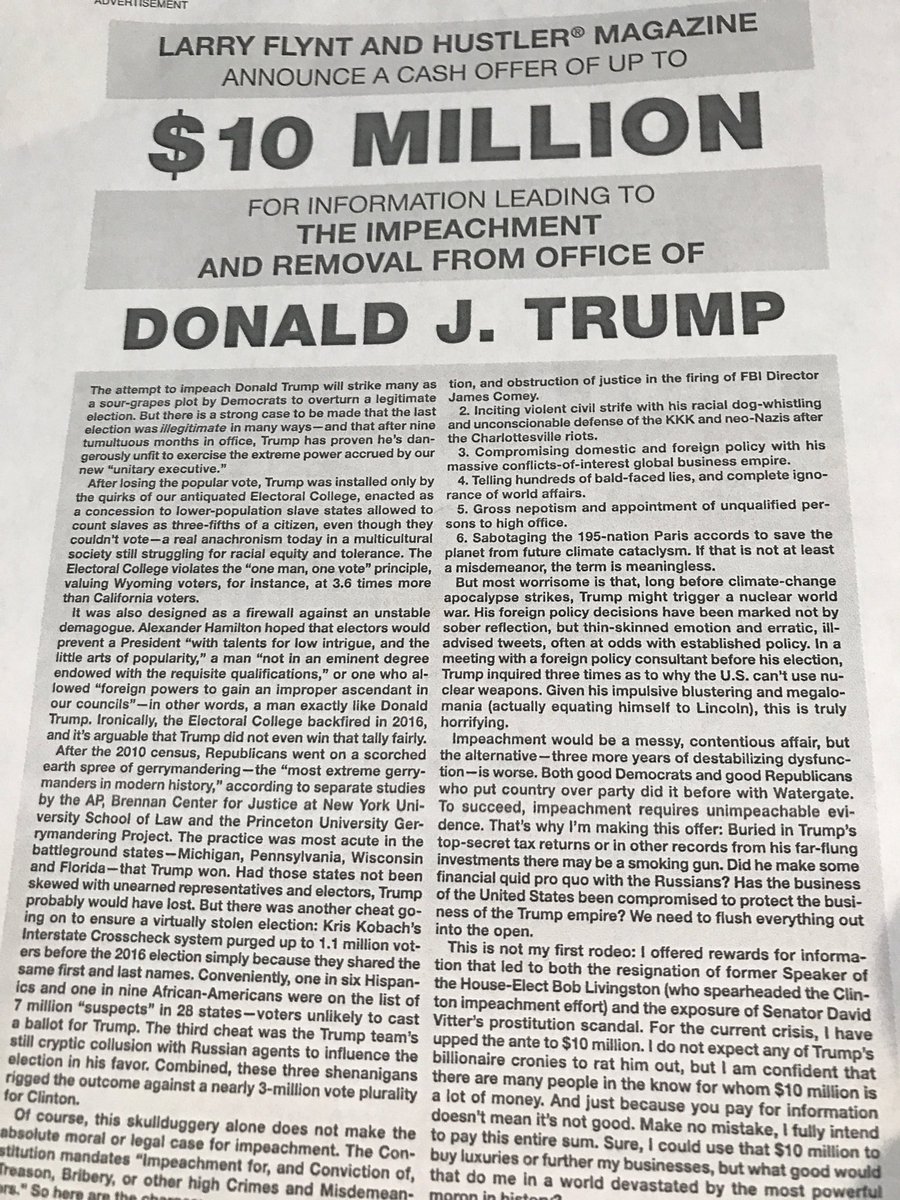 The statement denounced the Electoral College, suggesting Republicans stole the 2016 election while declaring Trump's presidency to be "illegitimate."
…an interesting word coming from a porn magnate.
Looking past high crimes and misdemeanors needed to impeach, Flynt points to the firing of former FBI director James Comey and Trump's response to the violence seen earlier this year in Charlottesville, Va., as reasons to remove the president.
Setting a low bar that would have Barack Obama sweating bullets, other reasons that Flynt detailed were "telling hundreds of bald-faced lies" and a "complete ignorance of world affairs."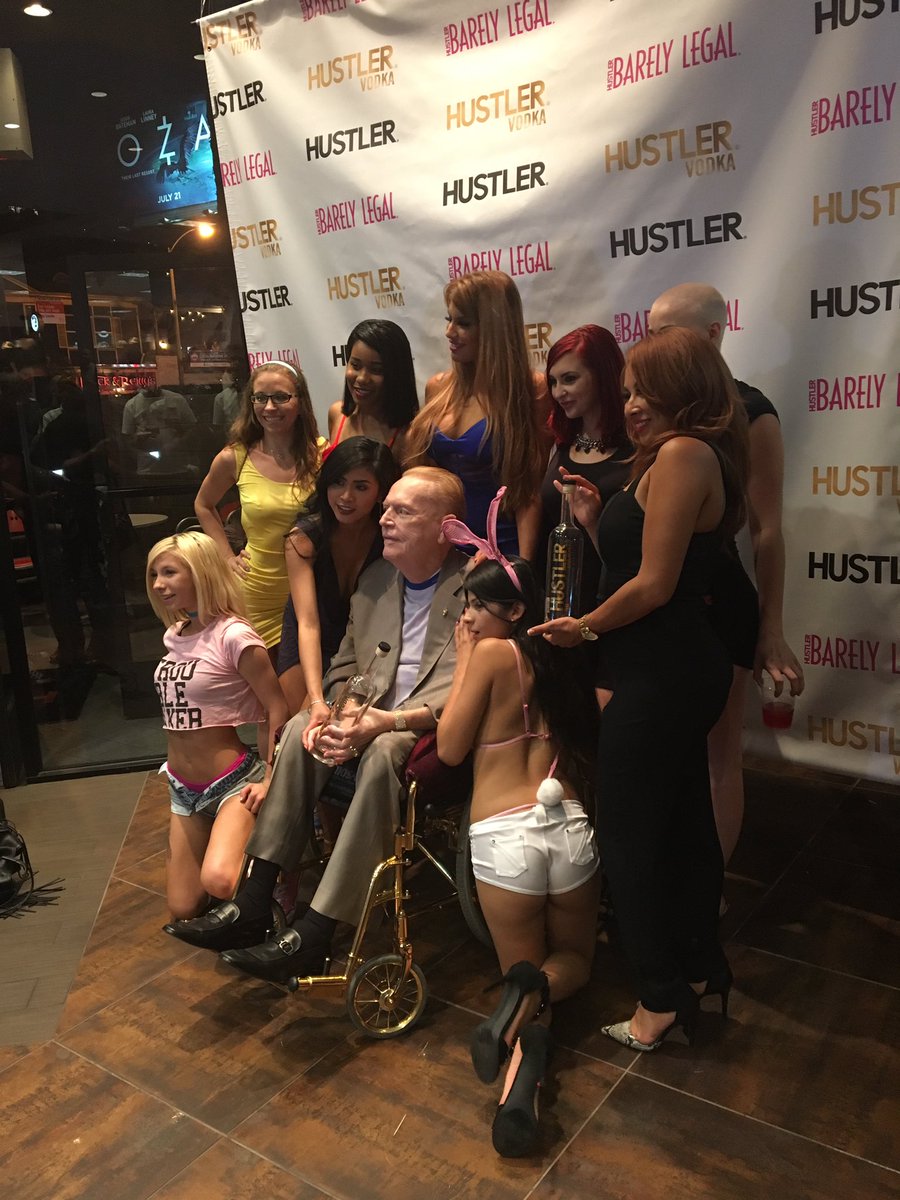 Flynt upped the ante considerable from a meager $1 million reward he offered back in October 2016 in a desperate ploy to derail the Trump train speeding toward victory.
That failed effort was after "scandalous" evidence of "verifiable video footage or audio recordings for use prior to the November 8 election clearly showing Donald Trump engaging in illegal activity or acting in a sexually demeaning or derogatory manner," according to the New York Post.
The reaction on social media suggests not many are taking the smut peddler serious in what is seen as little more than a "publicity stunt."
---
Poster Comment:
Arrest this mentally and physically crippled wanker NOW!
Looks like good-ole boy Larry sees his past coming around to haunt him like everyone else in the industry that doesn't want their closet opened. Trump is clamping down on these misfits and they know it. Watch the number of creepy crawlers coming out of the woodwork to try to take Trump down now. His porn empire feeds the perverted minds of America's sexual misfits. His rag has to be regular mind-food for pedophiles, rapists, sadists, homos and lezzies.
(2 images)