New York Daily News comes out swinging over Comey's claim that the president was "obsessed" with the alleged "pee tape."
New York's "hometown newspaper" is taking on President Donald Trump yet again with another absolutely savage front page.
The New York Daily News posted its Friday cover on Twitter late Thursday: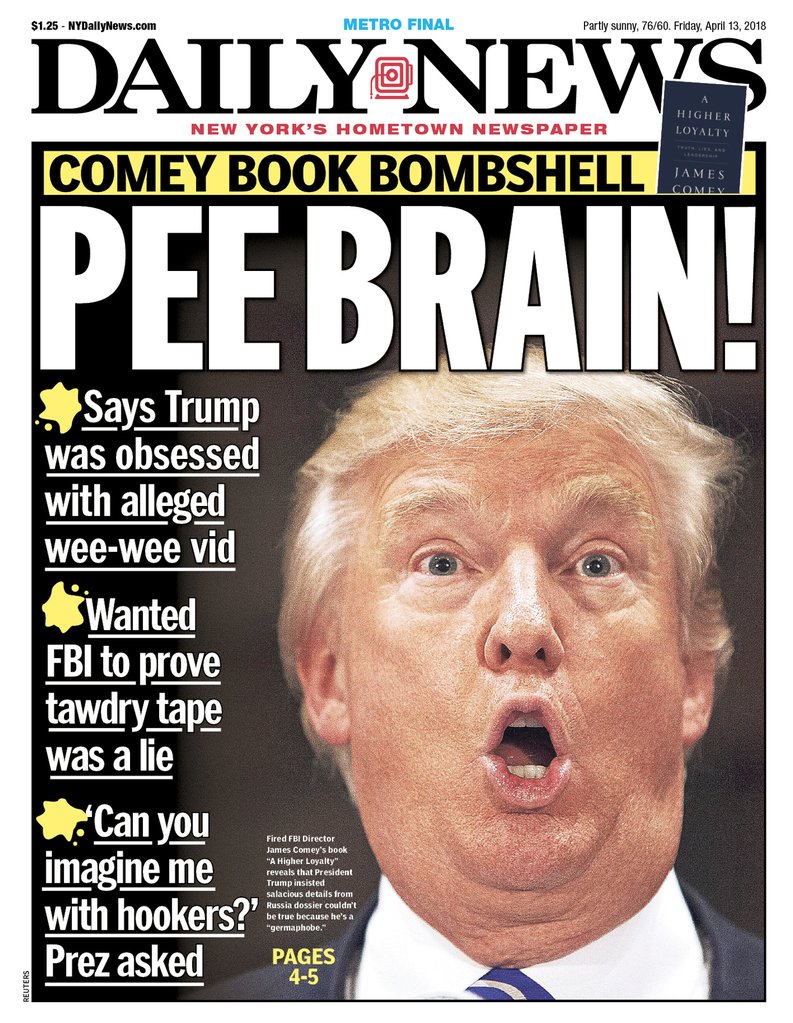 The headline is a reference to former FBI Director James Comey's claim in his new memoir that Trump had asked him to look into reports that there is a "pee tape" in which he was filmed watching prostitutes urinate in a Moscow hotel suite.
Comey said Trump denied the incident happened but wanted proof to assure first lady Melania Trump.
The anecdote is in Comey's new book, A Higher Loyalty: Truth, Lies, and Leadership, which is out next week.
The Daily News has consistently used its front page to burn the president.
In February, it depicted Trump with NRA-branded tape over his mouth on one cover and ripped him for golfing during the funerals of the Parkland, Florida, mass shooting victims in another.
It has also depicted him as Dr. Evil, a clown and a racist, and even called his actions "treasonous."
(1 image)