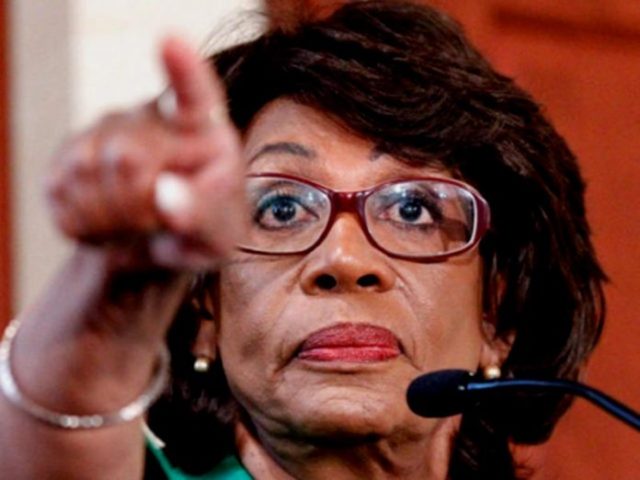 ---
@realDonaldTrump

Happy Birthday to the leader of the Democrat Party, Maxine Waters!
---
@NancyPelosi

Happy birthday to my friend and colleague @RepMaxineWaters. You are a strong, courageous and dedicated role model who knows how to get the job done. And that strikes fear in the heart of @realDonaldTrump.
---
Over the weekend in interviews with MSNBC and PoliticusUSA, Pelosi claimed that Republicans were scared of Waters and her because the California Democrats were effective female legislators.
Pelosi, who got Democrats Obamacare and infamously said that Congress had to pass the bill to find out what was in it, even said Republicans were scared of her because she eats their lunch and outsmarts them at the negotiating table.
"They sat across the table from me, they know I can eat their lunch on the negotiations and I always have," she told PoliticusUSA before later telling MSNBC that Republicans have always been afraid of her because she raises tons of money and outsmarts them at the negotiating table. Pelosi and Waters, though, have clashed this year over impeachment and Waters' call for anti-Trump agitators to "harass" members of the Trump administration. Pelosi even called Waters' incendiary remarks "unacceptable."
---
Poster Comment:
Strikes fear? More like disgust and contempt with a loud-mouthed bitch who sports an IQ lower than room temperature. The last time I saw a face as ghastly as Maxine's I was in the monkey house at the zoo.
But, she lives in a $4 million house far away from her district. Wonder where she got the money? The only difference between Maxine and Pelosi is their race. They are both babbling fools with absolutely no comprehension of reality. They are a comedy of errors. Try to imagine the type of person who would want them to represent their best interests. Scary thought.
The reason for this baboon's success? 99% of her constituents are illiterate.
(1 image)