Quoting Picasso, Banksy has released a video showing how he secretly built a shredder into the painting which made headlines around the world when it self-destructed during an auction last week.
Onlookers at Sotheby's in London were stunned when, just moments after selling for more than £1m, the Girl With Balloon painting shredded in front of them, coming out of the bottom of the frame in strips.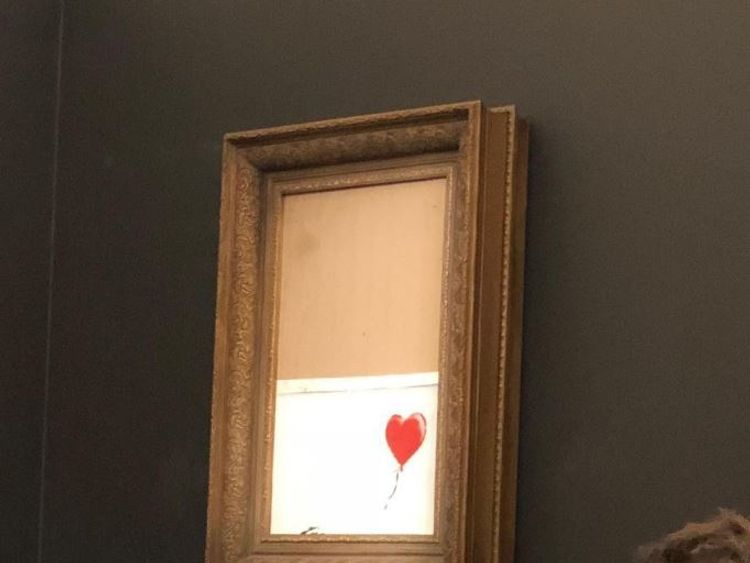 Image: The painting had just sold for more than £1m
Now, Banksy has revealed how he did it.
A video on his official Instagram page shows the device being installed, and says: "A few years ago I secretly built a shredder into a painting…
"In case it was ever put up for auction…"
It does not show how the shredder was activated, but it is thought to have been achieved through a remotely activated mechanism within the frame.
Who is the mystery man who filmed at Banksy auction?
A man wearing yellow tinted 'spy glasses' filmed the shredding of Girl With Balloon, but is he tied to the secretive artist?