Title: Obama closes out campaign by talking about himself 89 times during Chicago appearance
Source: American Nirror
URL Source: http://www.theamericanmirror.com/ob ... mes-during-chicago-appearance/
Published: Nov 6, 2018
Author: Kyle Olson
Post Date: 2018-11-06 07:44:31 by IbJensen
Keywords: None
Views: 146
Comments: 3

Barack Obama is ending the midterm campaign by the way he started: Talking about himself.
A lot.
During a Sunday appearance in Chicago, the former president referred to himself no fewer than 89 times during a roughly 46-minute speech.
"First of all, you notice my throat is a little iffy," Obama began, lamenting about the amount of campaigning he's been doing this season.
Noting he was trying to sing backstage with an opening act, Obama said, "I realize now I'm not a professional singer."
Being back in Chicago, he said, "I have some amazing friends I haven't seen in a while."
He couldn't help but talk about his own election a decade ago, saying it was 10 years to the night that he had "a small event in Grant Park, and you had just elected me the 44th President of the United States."
"The victory didn't belong to me, it belonged to you," he claimed.
Recalling his time in office, he said Republicans left him a mess, "And I had to grab a broom."
Talking about a previous campaign stop earlier in the day, he said, "I was telling some folks in Gary (Indiana), you know, Michelle come home and I'm like, doing the dishes. And Michelle be like, and I'm like, look honey, I'm doing the dishes. And she went 'Boy, you haven't done the dishes in a month. What did you do wrong?' Cause she knows I'm trying to put some spin on something."
Moments later, after swigging some water to whet his hoarse throat, "When I was running for president and after I won the presidency, I'm running for re- election, you know, I ran ads, I wouldn't run ads saying, you know, I'm opposed to Obamacare. Cause I'd run on a— I worked on it. That was my thing, I owned it," he said.
Mocking the idea of death panels, he said, "Why would I do that? I mean, I like grandmothers. I love my grandmothers."
"I love Charlie Brown Christmas," Obama told the audience.
"I'm hopeful because out of this political darkness across the country, I'm seeing a great awakening of citizenship," Obama said.
We'll see if he still believes that on Wednesday morning.
All told, Obama said "I" 73 times, "Me" 9 times, and "My" 7 times, for a total of 89 time
---
Poster Comment:
Obama is a anti American, anti white, anti Christian communist, the weirdest most odd ball president America ever had. Good riddance to this trash!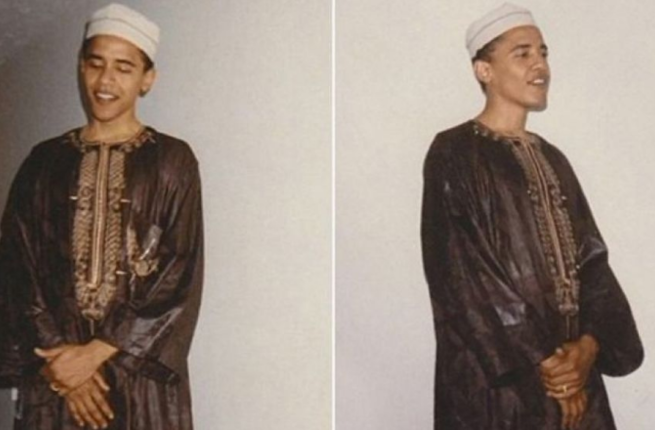 (1 image)