Email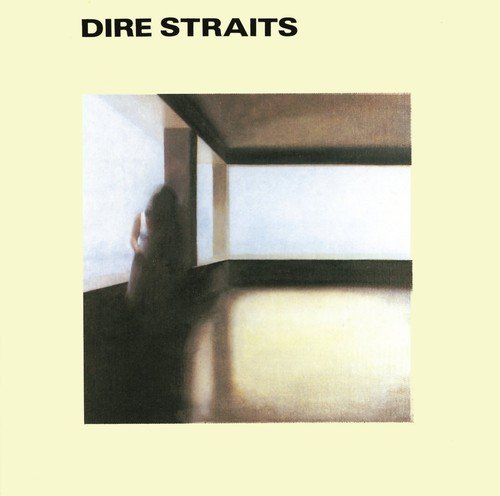 Call it the solo that sold the band. Mark Knopfler had written "Sultans of Swing" on his National Steel guitar in an open tuning, but he found the result "dull" until he bought his first Stratocaster in 1977, the year he joined brother David Knopfler (rhythm guitar), John Illsley (bass) and Pick Withers (drums) in Café Racer, the London quartet that would be rechristened Dire Straits. Picking up the tempo and plugging in his red '61 Strat, Knopfler crafted an iconic rock anthem capped by a two-part solo that was pivotal to the band's breakthrough.
The reworked version was one of five songs on the demo tape the band had submitted to MCA Records' Soho offices, where it fell on deaf ears. Dire Straits then sought feedback from Charlie Gillett, author of a definitive rock 'n' roll history, The Sound of the City, then helming his own program, Honky Tonk, on BBC's Radio London, who did more than merely encourage them. Gillett played the demo on his show, and by the time "Sultans of Swing" finished airing, the studio's phone was ringing with calls from numerous London A&R men clamoring to land the quartet.
As a musical calling card, "Sultans of Swing" was immediately distinctive in both sound and story. Over the course of six verses, Knopfler paid tribute to a group of older English jazz musicians "blowing Dixie, double-four time," playing from the heart while being ignored by a crowd of young boys who "don't give a damn about any trumpet-playing band/it ain't what they call rock 'n' roll." The band's dedication to traditional "creole" jazz could only attract a sparse audience while reaping the younger listeners' scorn.
The fictional Sultans guitarist, Guitar George, "knows all the chords" but "doesn't want to make it cry or sing," yet it's Knopfler's magisterial playing that defines the song and remains indelible 40 years later: Against Pick Withers' galloping "double-four" pulse, Knopfler's finger-picked fills first step into the spotlight with a series of scales before he breaks for a verse, then returns for 40 seconds of even faster, more fluid arpeggios that instantly established him as a guitar hero.
Listen to the master recording of the guitar track from "Sultans of Swing"
Phonogram won the bidding war for Dire Straits, with veteran producer Muff Winwood soon guiding the band through sessions at Basing Street Studios. Across the pond, however, the band was a tougher sell as multiple U.S. labels passed on the group. In Burbank, the Warner Bros. A&R team, which awarded contracts only when there was broad consensus, initially passed until Karin Berg, stationed in New York and working alongside Jerry Wexler, went to bat, arguing that the quartet's unadorned yet sophisticated musicianship and Knopfler's atmospheric songs set them apart from other bands, ultimately persuading her colleagues to sign them.
The initial skepticism posed by American A&R reps proved ironic given the full scope of the band's music and its influences. Dire Straits justified Gillett's enthusiasm with four of the five demo songs all making the final cut on an LP that projected a timeless style that drew audibly from American rock 'n' roll, blues, country and folk. The album was released on October 7, 1978.
While Mark Knopfler's accent and the songs' locations rooted the music in the British Isles, his melodies and arrangements clearly looked across the Atlantic, while his dusky vocal timbre and fondness for brisk country shuffles and slower, swampy grooves evoked a kinship with J.J. Cale.
The set's opening track, "Down to the Waterline," illustrates Knopfler's skill at visualizing his characters and settings with cinematic detail and sonic atmosphere. A muted guitar note evokes a foghorn, followed by a swift, rippling guitar line that echoes, rises and then spirals softly downward before the band kicks into a fast shuffle as Knopfler recalls "sweet surrender on the quayside" near the Newcastle docks. The young couple's furtive encounters in the dockside shadows, on "dog leap stairways" and "darkened doorways" suggest erotic heat in the night's damp chill.
If "Waterline"'s rhythmic thrust and fleet, fluid lead guitar point are earmarks shared with "Sultans of Swing," "Water of Love" displayed Dire Straits' equal ease with more subdued material as the song's slower tempo stalks patiently beneath Knopfler's sultry National steel motifs.
"Setting Me Up," meanwhile, serves as a cautionary reminder that romantic success can ultimately lead to unhappy endings while further highlighting the band's debt to country in general and Cale in particular, spurred by another confident display of nimble, finger-picked country riffs.
"Six Blade Knife" offers a hushed interlude that bristles with quiet menace, another slice of romantic torment that achieves its tension through Pick Withers' economical drumming and Knopfler's stabbing staccato accents.
Knopfler's fluent ease with country guitar returns with the exuberant fills and solos on "Southbound Again," its title a playful wink given the song's compass heading south across the Tyne River to London. (His affection for country would deepen with his later spin-off project, the Notting Hillbillies, and convincing collaborations with Nashville guitar god Chet Atkins and Americana queen Emmylou Harris.)
Related: Dire Straits's induction into the Rock and Roll Hall of Fame
In retrospect, the romantic themes that dominated Dire Straits' first LP side were pop boilerplate that revealed his growing pains as a songwriter. Opening side two, "Sultans of Swing" stretched out thematically with a narrative skill that would evolve on subsequent Straits albums and bloom on Knopfler's prodigious solo work. "In the Gallery" reflected the songwriter's experiences in Leeds through an homage to the city's artist/sculptor Harry Phillips, while "Wild West End" and "Lions" both offered street level views of London peopled with characters and locations drawn from Knopfler's early days in the city.
"Sultans of Swing" went on to become a top five U.S. single hit, laying the groundwork for successful tours. Dire Straits' sophomore set, Communique, followed the debut album's sonic template but the addition of Muscle Shoals keyboard veteran Barry Beckett was a signpost toward an expanded palette that would mark an ambitious shift on 1980's Making Movies. Keyboards would be more fully integrated into the band in the wake of David Knopfler's departure during those sessions, with John Illsley the only original member to join Mark Knopfler in subsequent lineups.
Related: Read the story behind "Sultans of Swing"
Watch Dire Straits perform "Sultans of Swing" live on Old Grey Whistle Test in 1978
Related: Our coverage of Mark Knopfler's extensive 2019 tour
(2 images)